ADMINISTRATION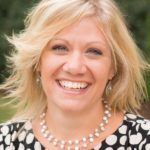 Mrs. Deb Waters, Ed. S.
Head of School
dwaters@ourladyofthecross.org
Twenty three years of experience in Catholic education, administration and ministry. Proud parent of 2 Our LC students and committed to providing faithful education in the Catholic tradition to the families of Lebanon County. 
OFFICE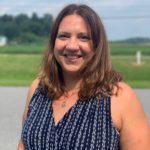 Mrs. Katie Carl
Administrative Assistant
kcarl@ourladyofthecross.org
Proud parent of 2 Our LC students and a Lebanon Catholic graduate.
Brings six years of experience and expertise to the front office. 
FACULTY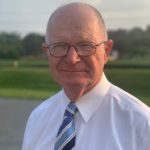 Mr. Thomas Beazley
M.A. United States History, B.A. History, PA Principal's Cert.
Secondary History and Religion Teacher
tbeazley@ourladyofthecross.org
Lifelong educator, devoting over 44 years to Catholic education as both a teacher and administrator.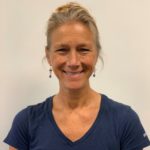 Mrs. Jean Coleman
Pre-K and Kindergarten Teacher
B.S. Elementary and Early Childhood Education
jcoleman@ourladyofthecross.org
Started at Our Lady of the Valley in 1999
Taught at Lebanon Catholic School 2000 – 2020
Began my new journey at Our Lady of the Cross 2021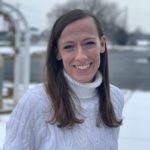 Mrs. Colleen Frey
Middle School Science
PhD Neuroscience, BS Psychology, Secondary Ed Certification
cfrey@ourladyofthecross.org
Eleven years teaching experience at the undergraduate level in Biology, Physiology, and Psychology. Proud Mom to three former Lebanon Catholic students. LC Soccer Coach. Excited to contribute to Our LC School!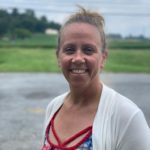 Mrs. Kathie Hatzfeld
B.S. Elementary and Early Education
4th & 5th Grade and 6th Grade Math Teacher
khatzfeld@ourladyofthecross.org
Proud '92 graduate of Lebanon Catholic, grateful parent of one current Our LC student and 2 LC alumni. She is an  invested teacher with experience teaching and coaching across grade levels. She has taught 1st grade, middle school math, 4th grade, and subbed pre-k to 12th. She has coached soccer from the preschool level to the varsity level. She wouldn't want to be anywhere else.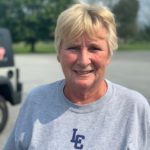 Mrs. Patti Hower
Phys Ed Teacher
phower@ourladyofthecross.org
1970 Graduate of Lebanon Catholic
BS Health and Physical Education East Stroudsburg University 1974
46 years of teaching Health and PE  at Lebanon Catholic and championship coaching experience
Family of Lebanon Catholic graduates  —  Father, Brothers and daughter
Proud grandmother of 2 Our LC students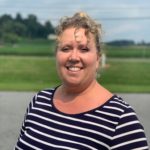 Miss Pattie Nash
MEd, Athletic Administration, B.A. English, Secondary Education Certification
Religion and English Teacher/Spiritual Life Coordinator
pnash@ourladyofthecross.org
Proud third generation graduate of Lebanon Catholic. Started my career in athletic training, and taught at the collegiate and secondary levels since 1998. Most recently was Campus Minister at Lebanon Catholic where I  taught secondary Religion and English. Looking forward to helping to continue the legacy of Catholic education in Lebanon.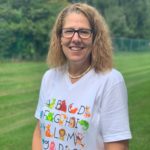 Mrs. Georgine Purcell
BS Elementary and Early childhood Education
First, Second and Third Grade Teacher
gpurcell@ourladyofthecross.org
Brings twenty-five years of experience and commitment and compassion to her students' classroom experience. Proud parent of a Lebanon Catholic alumna.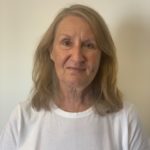 Mrs. Elizabeth Shimko
B.S. Mathematics
Secondary Math Teacher
eshimko@ourladyofthecross.org
Accomplished teacher with 32 years of teaching experience at academic and honors levels.
Proud graduate and parent Lebanon Catholic.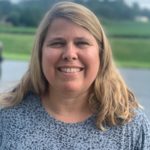 Mrs. Tracey Bender
Teaching and Office Aide
tbender@ourladyofthecross.org
Happy to be helping our wonderful students and teachers!